Hua Hin & Cha Am Sightseeing Tour
Hua Hin is a famous beach resort town inThailand, in the northern part of the Malay Peninsula, some 200 km south ofBangkok. It has a population of 84,883 in an area of 911 km², and is one of eight districts (Amphoe) of the Prachuap Khiri Khan province.
Hua Hin is closely associated with the Thai royalty. Merely 25 kilometers apart, Hua Hin in Prachuap Khiri Khan province enjoys a wealth of satellite attractions; prominent among them are national parks and historical cities.
Cha Am is a district in the southern part of Petchaburi province, central Thailand.The district was established in 1897 in the name of Na Yang. In 1914 the center of the district was moved to Ban Nong Chok (now in Tha Yang district) and changed the name to Nong Chok district. After World War II, the government moved the office to Tambon Cha Am and also changed the district name to be Cha Am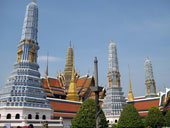 Bangkok One Day tour
OVERVIEW

Join in/Private

Full Day
Our cultural tour of Bangkok includes the famous Grand Palace, Wat Pha Kaeo, Wat Pho and the stunning Golden Buddha.Lunch
Read More
>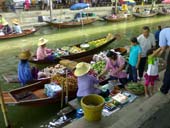 Damnoen Saduak Floating Market & Rose Garden
OVERVIEW

Join in / Private

One Day
At Damneon Saduak Floating Market west of Bangkok traders & customers conduct their daily business from small boats called "Sampans ". and seeing the tallest Buddha image at Phra Prathom Chedi.
Read More
>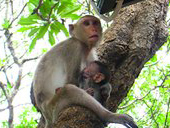 Discovery Hua Hin and Cha Am
OVERVIEW

Join in/ Private

Half day
You have 2 choices; First is Elephant Riding 1 Hour, and second is Discover Hua Hin, Cha Am.
Read More
>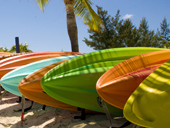 Kayaking in Khao Deang
OVERVIEW

Join in/Private

Full Day
Travel down south to Sam Roi Yod National Park. First we visit a seaside village called "Khung Tanot" featured in the world famous film "The Killing Fields" for its scenery
Read More
>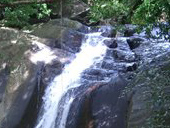 Pa La U Waterfalls Elephant Riding
OVERVIEW

Join in/Private

Full Day
The journey to the jungle west of Hua Hin takes you through a region of uninhabited peaks and valleys to visit the beautiful natural Pala-U Waterfall.
Read More
>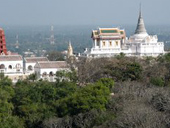 Petchaburi Summer Palace
OVERVIEW

Join in/ Private

Full Day
This province is one of the oldest in Thailand & our first stop is to the 1000 year old temple of Wat Kamphaeng Laeng. At Phra Nakhon Khiri we continue our journey by cable car to see the beautiful summer Palace of King Rama IV, one of the settings for the famous movie "King & I ".
Read More
>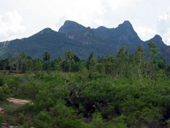 Sam Roi Yod National Park
OVERVIEW

Join in/ Private

Full Day
Sam Roi Yod translated means "Three hundred peaks", and our tour starts with a visit to a pineapple plantation. We continue to a traditional fishing village. Here we board a boat for the open seas and take with us a local fisherman to help us with the day�s catch.
Read More
>
Snorkeling Koh Ta Lu
OVERVIEW

Join in/Private

Full Day
The trip will start early morning around 7:00 hrs departing from Hua-Hin then on southward approx. 2 & 1/2 hours away to an unspoiled area called Bangsaphan Noi. Our journey continues on the Eastern Gulf with a 15 � 20 minutes Boat trip to Talu Island. The island is renowned for its sparkling clear waters and abundant coral reefs. A great place for diving fishing and relaxing far from the crowds..
Read More
>